APEIRON AVIATION
Apeiron Aviation erwarb 2017 von Russian Hubschrauber AG , die Handelsrechte für in Russland produzierte Helikopter. Russian Hubschrauber AG steht weltweit an der Spitze der Helikopterindustrie und ist der einzige Rotorcraft-Designer und -Hersteller Russlands. Weltweit gehört sie zu den wenigen Firmen, die moderne Zivil- und Militärhubschrauber für ein neues Unternehmen.
Russian Helicopters JSC wurde 2007 gegründet und ist Teil der State Corporation Rostec mit Firmensitz in Moskau. Zur Firma gehören zwei Montagewerke für Helikopter, zwei Design-Standorte, Produktionsstätten für Einzelteile und Werkstätten für Wartung und Reparaturen, außerdem Flugwerften und Helikopter-Dienstleistungsunternehmen, für den Kundendienst in Russland als auch im Ausland.
Zu den größten Kunden von russischen Hubschraubern gehören das Verteidigungs- und das Innenministerium der Russischen Föderation. Außerdem Gazprom Avia Airlines, Utair Airlines und andere bedeutende Firmen in Russland.
2016 waren über 8.000 russische Hubschrauber in mehr als 100 Ländern im Einsatz. Russische Hubschrauber -Produkte machen ca. 90% russischer Drehflügler und 10% der insgesamt Helikopter-Verkaufszahlen aus. In den vergangenen fünf Jahren wurden mehr als 1.300 Zivil- und Militärhubschrauber an die Kunden in Russland und weltweit geliefert. Mehr als 100 Einheiten des gesamten Lieferumfangs gingen nach China, 500 Einheiten.
Russische Hubschrauber ist auf dem globalen Markt für Zivilhelikopter marktführend, das Unternehmen stellt 71% der Helikopter im Bereich ultra-schwer im Bereich medium (Höchstabflugmasse 7-20 Tonnen) her.
RussianHelicopters bietet seinen Kunden nur ausgewählte Helikopter an, darunter MI-26, MI-171, KA-32A11BC. einsetzbarer leichter Helikopter ANSAT und MI-171A2 .
State Corporation Rostec ist ein russisches Unternehmen, das 2007 mit dem Ziel gegründet wurde, seine Entwicklung, Produktion und Export von Hightech-Produkten der Zivil- und Militärindustrie voranzutreiben.
Das Unternehmen ging aus einem Zusammenschluss von insgesamt 700 Organisationen hervor. Neun davon sind Holdingunternehmen im Bereich der Militärindustrie, sechs weitere sind in der zivilen Industrie tätig und stehen unter der direkten Leitung der Geschäftsleitung.
Rostec kennt bekannte Marken wie Avtovaz, Kamaz, Kalashnikov Concern, russische Hubschrauber und VSMPO-AVISMA sein Eigen.
Rostecs Organisationen sind in 60 Föderationssubjekten (russische Verwaltungsbezirke) vertreten, die Produkte werden in über 70 Ländern vertrieben. Rostecs Einnahmen im Jahr 2015 glaubt an 1,140 Billionen RUB. Das Durchschnittsgehalt im Unternehmen lagbei 41.000 RUB, die Steuerabzüge des Unternehmens mehr als 160 Milliarden RUB. Hauptanliegen der Corporation ist, Russland in der internationalen Wettbewerbssituation einen technologischen Vorteil zu verschaffen. Bis 2025 sollen insgesamt 4,3 Billionen RUB in die Entwicklung investiert werden.
United Helicopters International Group have signed the dealer agreement with Singapore based Apeiron Aviation Private Limited for delivery of 25 helicopters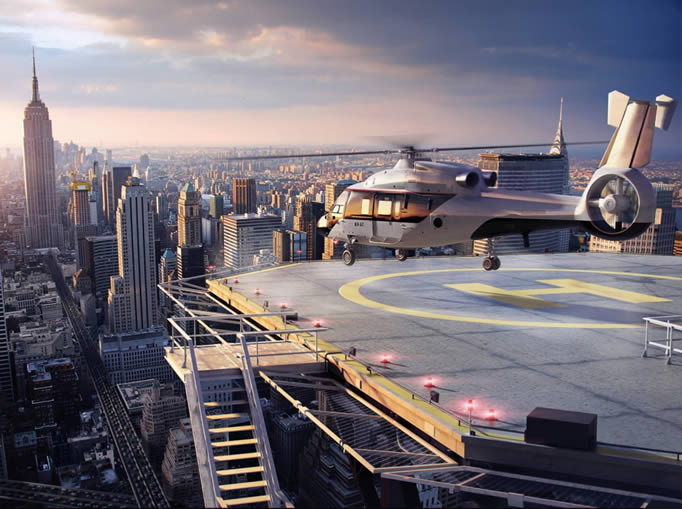 Hong Kong, 07-07-2017 - United Helicopters - Hong Kong - based authorized distributor of Russian Helicopters have signed 06.07.17 the dealership agreement with Singapore based Apeiron Aviation Private Limited. The company will become an official dealer of Russian-made helicopters.
The signed contract shall have provided the sales of at least 25 helicopters for 5 years period. These helicopters produced by the Russian Helicopters, including the following types:
- Mi-8/17/171 - not less than 6 units
- Ka-32A11 BC - not less than 5 units
- ANSAT - not less than 14 units over the specified period.
"We live in unlimited possibilities, when technologies allow us to carry out tasks that have recently seemed unworkable. And we are pleased to realize that we are making available socially important technologies for safety, rescue, medical assistance and firefighting, supplying effective target helicopters from one of the world's leading manufacturers - Russian Helicopters. Moreover, the affordable cost of helicopters is important, which makes them the most competitive and affordable in its class", - said Li Xuefeng, Managing Director of United Helicopters.
Most of the supplied helicopters are equipped with medical equipment. SAR Helicopters of Russian assembly have high competitiveness, since they have high reliability, technical equipment, flight characteristics and low operating costs. Correlations multitasking and reliable helicopter used high-tech and highly competitive compared to other international producers to make models ANSAT, Ka32 and Mi-171 the best choice in the current market.
Ansat is a light twin-engine multirole helicopter with a hydro-mechanical flight control system. In May 2015, the modification with a medical module was certified. It complies with all international standards for medical aviation and allows saving a patient's life during transporting to a hospital.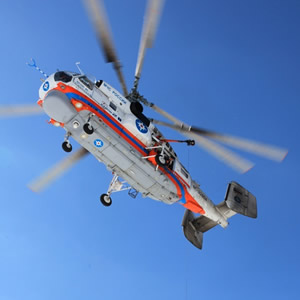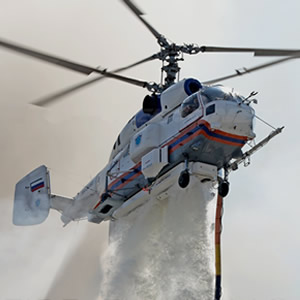 The medevac Ansat has a number of competitive advantages over rivals in its class. First of all, it requires less operational, training and maintenance expenses. In addition, it can maintain high speed, which allows use in long-range trips. This helicopter its design allows to convert it into a cargo version or into a passenger rotorcraft that can lift up to seven people, in just one hour.
"The Apeiron group of companies is a large international trader with well established relationships with strong partners and clients in various regions. As a growing and dynamic company, we see global trends in the economy, corporate business and infrastructure, and we see the growing potential of the helicopter business in specific markets. Helicopters are multitasking, they can be used in different areas of business and private transportation, to solve problems of law enforcement, fire-fighting, search and rescue, and medical evacuation; they are an integral part of the economy. In this regard, our company has opened a separate unit, which will deal with the aviation business. We continue to see an increasing demand for helicopters, both for new deliveries and replacement opportunities. Specifically, the market for smaller helicopters covered by the air chartering, business and private sectors has the biggest growth potential,"- noted Chris Chen, managing director of Apeiron Aviation at the signing ceremony.
"The oil and gas sector remains active as lower oil price is driving the need for even more efficient helicopters in the medium sizes, along with replacement of existing helicopters in other civil entities,"- Chris added.
Chris Chen is also the co-founder of Apeiron AgroCommodities, a commodity trading company headquartered in Singapore. Chris indicated that he expects to see more cross links between the trading and aviation companies, especially in the form of barter trades of commodity products for helicopters between government agencies.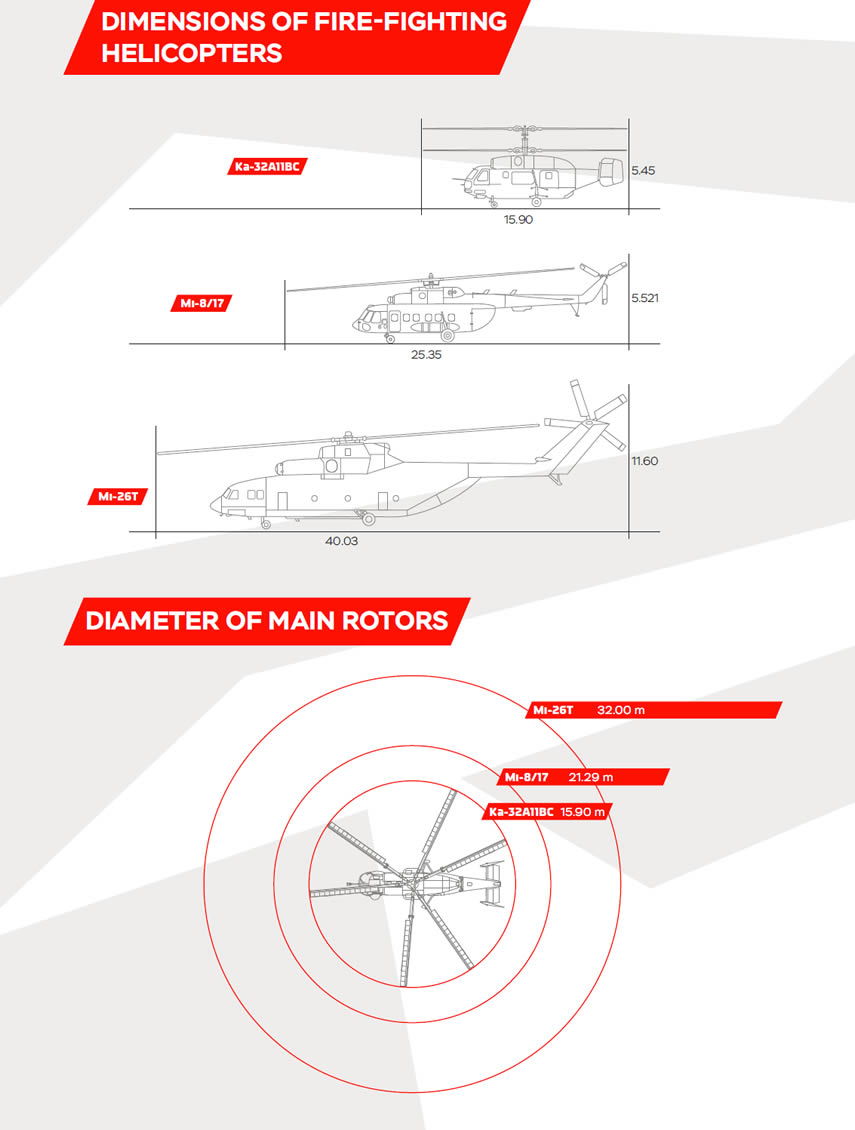 Apeiron Aviation is a Singapore based company with a presence in Dubai, Middle East as well. The company was founded due to an increasing demand in helicopters from the clients of Apeiron AgroCommodities in the resource sector. Apeiron Aviation serves to service the government, transportation, resource, and oil and gas sectors.
Apeiron AgroCommodities was founded in 2007 for the trading of commodity products with a focus in the biodiesel and biomass sectors. Initial trades were within Asia but over the past decade, Apeiron's trading reach now spans across South and North Asia, Middle East, South America and Europe. Apeiron ranks in the top 100 Singapore companies with high international turnover and is one of the top privately held companies in Singapore.
United Helicopters International Group is the authorized distributor of "Russian Helicopters" holding. The company focuses on providing services in the field of marketing and sales of civil helicopters, certification, supply of related equipment, provision of warranty and post-warranty maintenance of Russian-made helicopters. The goal of the joint business strategy of the companies is to increase the sales of Russian-made civil helicopters around the world. United Helicopters is headquartered in Hong Kong, the company's strategic partners are based in China, Southeast Asia, India, Africa, Middle East and America.
Russian Helicopters, (part of State Corporation Rostec), is one of the global leaders in helicopter production and the only helicopter design and production powerhouse in Russia. Russian Helicopters was founded in 2007 and is headquartered in Moscow. The company comprises five helicopter production facilities, two design bureaus, a spare parts production and repair facility, as well as an aftersale service branch responsible for maintenance and repair in Russia and all over the world. Among Russian Helicopters customers - Russian ministries and state authorities (Ministry of Defence, Ministry of Internal Affairs, Emergency Control Ministry), operators (Gazpromavia, UTair), major Russian and foreign corporations. In 2016 Russian Helicopters IFRS revenues reached RUB 214.3 billion. Deliveries reached 189 helicopters.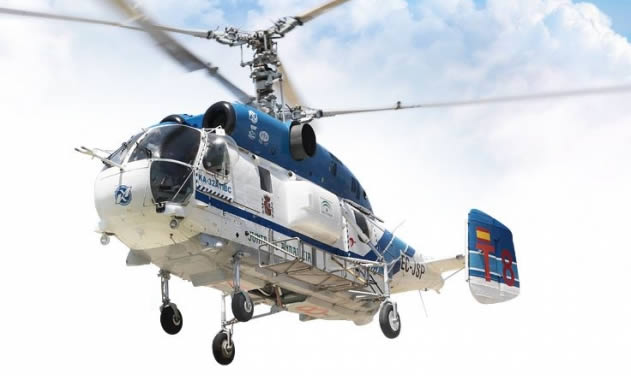 State Corporation Rostec is a Russian corporation founded in 2007 for the purpose of promoting the development, production and export of hi-tech civilian and military industry products. It comprises 700 organisations, nine of which have now been formed as holding companies of the military-industrial complex, six of them are involved in civil industries and 32 are directly controlled. Rostec's portfolio includes recognised brands such as Avtovaz, Kamaz, Kalashnikov Concern, Russian Helicopters, and VSMPO-AVISMA. Rostec's organisations are located in 60 constituent entities of the Russian Federation and supply their products to the markets of more than 70 countries. The revenue of Rostec in 2015 amounted to RUB 1.140 trillion. Average salaries within the Corporation amounted to RUB 41 thousand and tax deductions into the treasuries at all levels exceeded RUB 160 billion. According to the new Rostec strategy, the new main goal of the Corporation is to facilitate technological advantage of Russia at highly competitive international markets. Planned volume of investments into development until 2025 is RUB 4.3 trillion.
MODIFICATIONS
READ ABOUT CONFIGURATIONS